It was a night of hits and misses, but at least you and me, I should say, could see the misses coming from a mile away. What I'm talking about was the dismal performances of top rookies Isaac Okoro and Patrick Williams.
Okoro did not score in the OT game vs Detroit and only came up with three rebounds and a steal. Even so, the fifth overall pick played 41 minutes in a close game! Talking about trust. On the other hand, Williams finished with nine points, two rebounds, an assist, and a block in 22 minutes but it may have something to do with the Bulls getting blown out. Either way, this proves that going for rookies as punt plays is a tricky proposition.
After those two duds, it was a good call going with Darius Garland. Garland was fantastic in the OT win tallying 21-5-12 plus extras. Mason Plumlee did his part, carving up six points, nine boards, five dimes, and three steals. Keldon Johnson continues his strong showing with 12 points and nine rebounds in a win over Toronto. If you have settled, for either of Garland and Plumlee (or both), there's no way you would have lost.
So, who would be the bargain options that could possibly make or break your night? Garland will be playing against Philly, so he's still a top choice especially at Yahoo ($14) and DraftKings ($5,900). Ben Simmons or Shake Milton are tough matchups but if he manages to get to 30 FP at that salary, that's still some top-level value. I can say the same for Johnson.
Besides Garland and Johnson, here are more players to look at:
1.) Alec Burks, SG, Knicks
Yahoo: $15; DraftKings: $5,400; FanDuel: $5,200
If Garland was doing his thing at Rocket Mortgage, Burks got it going at the Garden. Maybe it helped that the Knicks point guards were all abysmal. Whatever the case, Burks is averaging 22 points, 4.5 rebounds, 3.0 assists, 1.5 steals, and 1.0 blocks. The only thing going against him Sunday night is it will be against the Bucks, so he will have his hands full against Khris Middleton and Jrue Holiday.
2.) Kyle Kuzma, SF, Lakers
Yahoo: $10; DraftKings: $5,700; FanDuel: $8,000
You might want to take a closer look at this one if ever one of LeBron James or Anthony Davis takes the night off in a front end of a back-to-back. If any of them does sit, Kuzma will get more touches, or possibly even Talen Horton-Tucker. I wouldn't count on THT that much, so Kuzma's minimum salary is a very attractive option. I'd still strongly consider Kuz at Yahoo even if AD or Bron is playing, but I'd completely pass up on him at FanDuel.
3.) Lonnie Walker IV, SG, Spurs
Yahoo: $11; DraftKings: $5,000; FanDuel: $5,400
Johnson was the more stable one but Walker actually outdid KJ in the second game. Like I said, I like Johnson more because you'll know what you can get out of him and Walker is more of a wild card. But then again, if you hit hard on the wild card, that's basically a win right there.
4.) Nicolas Batum, PF, Clippers
Yahoo: $11; DraftKings: $5,200; FanDuel: $11,000
Batum's 11K FanDuel salary is certainly not accurate (that's more than Kevin Durant's 9,500) but at Yahoo and DK, I'd give him a go depending on how I construct my team. His role is defined for the Clippers and also assured of big minutes with Marcus Morris still out. For FanDuel, I'd look at Jarrett Allen ($5,200) and see if I can make it work.
5.) Tomas Satoransky, PG, Bulls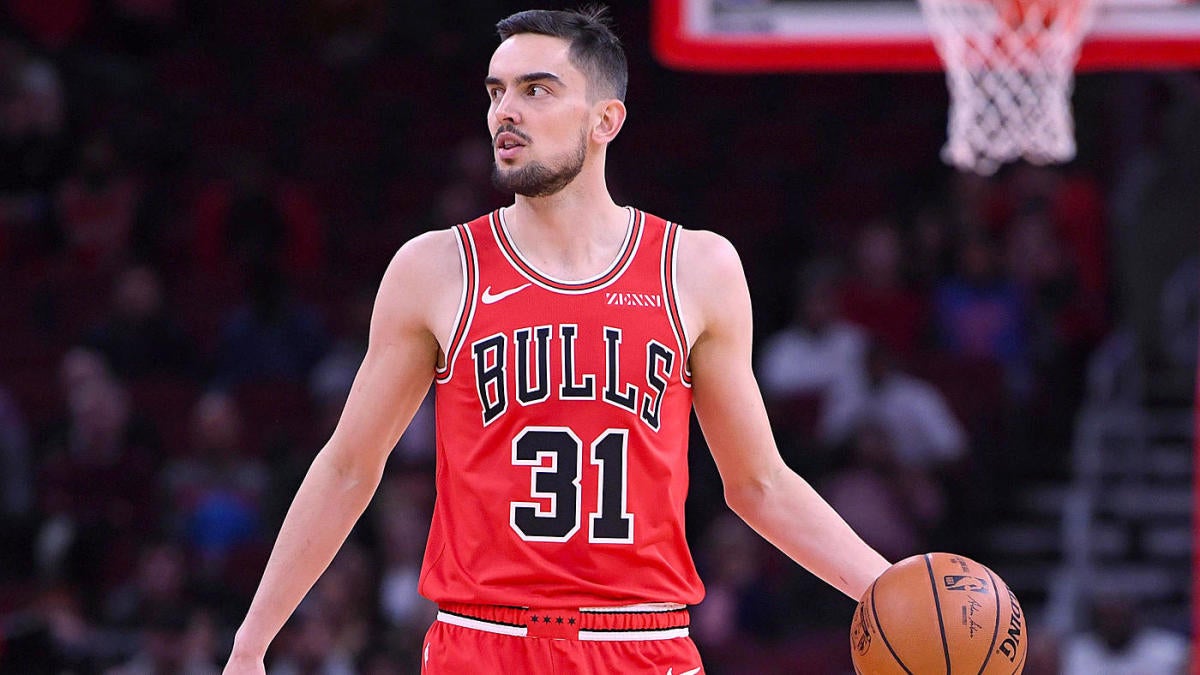 Yahoo: $15; DraftKings: $4,300; FanDuel: $3,900
Sato had a solid debut, handing out nine dimes on top of six points, four rebounds, two steals, and a block off the Bulls bench. For now, Coby White is the starter but didn't look like it while Sato only needs minutes in the mid-20s to be effective. If I'm constructing a top-heavy team on DK and FanDuel, I'd strongly consider Satoransky.
280 total views, 1 views today