1. The Eastern Conference Finals Game 1 marks the first time in the playoffs that LeBron James did not lead the Cavaliers in BOTH points and assists.
Kevin Love led the team with 17 points.
2. Home Sweet Home
The Celtics have won eight straight playoff games at the TD Garden after the 108-83 victory in the Eastern Conference Finals Game 1.
3. One streak continues, while another ends.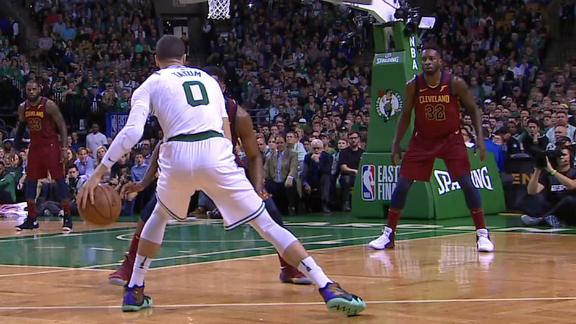 Jayson Tatum's streak of 20+ points games ends at 7 tonight. The blowout does not help but I'm sure the young fellow will take the Eastern Conference Finals Game 1 win anytime.
4. Marcus Morris is a prophet.
Marcus "Best LeBron stopper outside of Kawhi" Morris made true of his word. He helped limit LeBron James to 15 points on 5-for-16 shooting with seven turnovers.
5. Boston has already equaled their total playoff wins from last year.
And that's without two of their top offensive options in Kyrie Irving and Gordon Hayward.
Featured Image: AP Photo/Michael Dwyer
3,998 total views, 2 views today