1.) League of his own
Devin Booker, through eight games, is the only player in the NBA to have shot over 50% from the field, 50% from 3 in at least 5 attempts per game, and shoot over 90% from the line.
2.) Celtics Quirk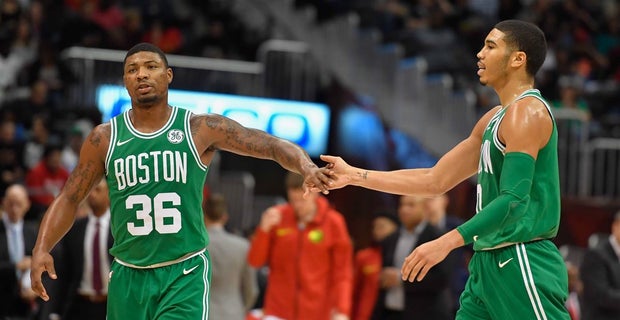 From out of nowhere, the Boston Celtics sits atop the Eastern Conference by stringing seven straight after losing its first game. Now without Kyrie Irving, Boston got contributions from everywhere: Marcus Smart co-leads the team in assists with Kemba Walker (4.5), while Jayson Tatum paces them in steals (1.8 SPG) and rebounds (7.6 RPG).
Tatum's 7.6 rebounds per game is the lowest for team-high honors in the league, trailing only Brandon Ingram's 7.3 rebounds per game to lead the New Orleans Pelicans.
3.) Brooklyn Nets
The Nets now have Kyrie Irving as their go-to scorer but they are actually winning more when Uncle Drew is scoring less. Irving averaged 30 points and 7.5 assists in four Nets wins while putting 33.6 points and the same number of assists in the four losses.
Furthermore, Brooklyn features SEVEN players averaging in double-digits in those wins including Caris LeVert (16.8), Spencer Dinwiddie (16.5), Joe Harris (15.3), Taurean Prince (13.3), Garrett Temple (10.3), and Jarrett Allen (10.3).
That, in fact, leads the NBA if that's an official category.
4.) Michael Jordan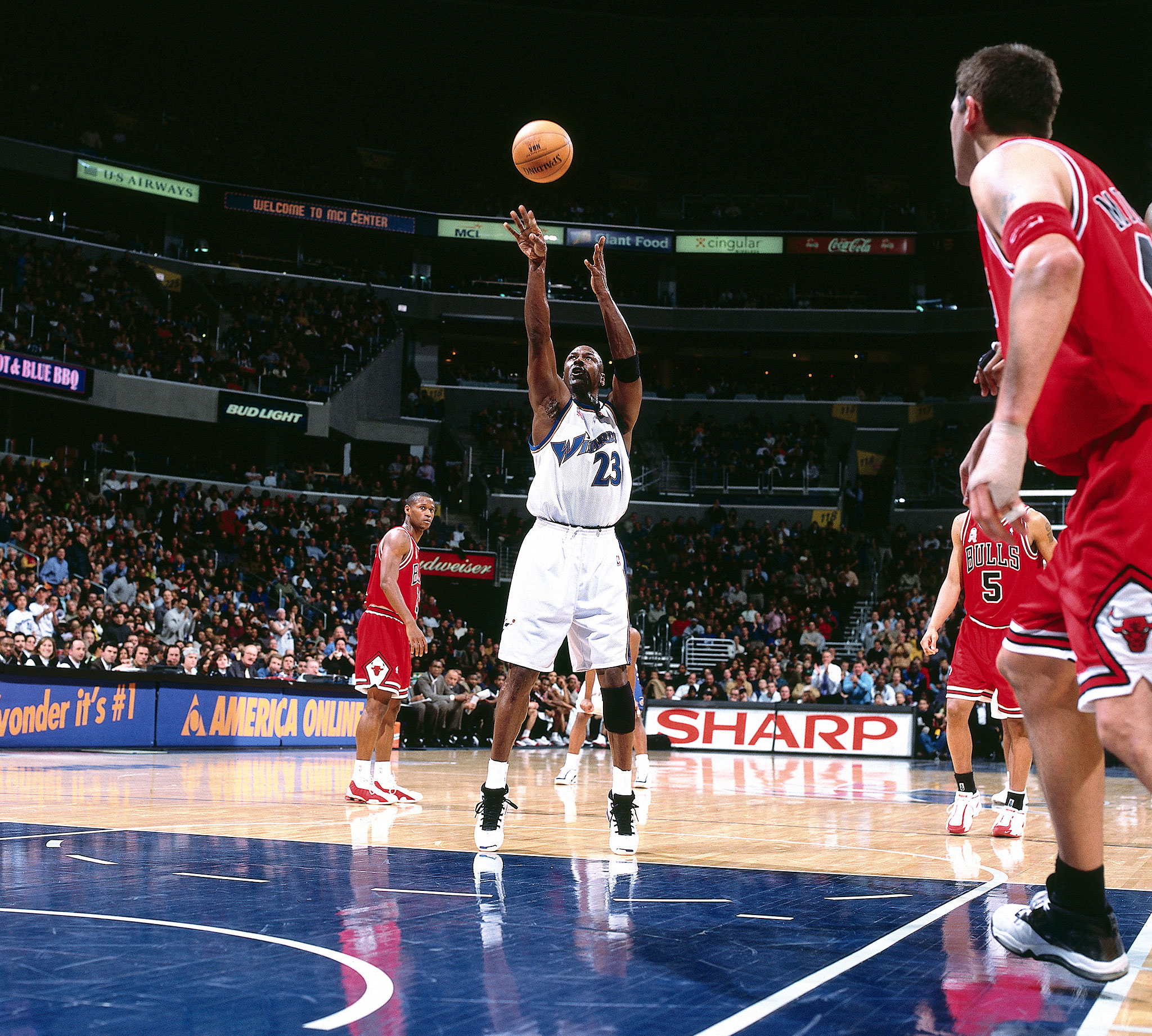 For some reason, I feel like throwing a random MJ stat out there so here it is: Jordan finished his college career a 74.8% foul shooter and his NBA career as an 83.5% free throw shooter. However, the GOAT was only 1992 at 68.4% in his 1992 Dream Team stint.
5.) Is Chris Paul declining?
CP3 is playing a career-low 29.7 minutes and theoretically, it's only a matter of time before we see a huge regression in his play. I don't think this will be this year, though.
While he is averaging a career-low 5.2 APG, shooting 42.5% from deep on 4.4 attempts and still on-par with his career per-36 minutes as far as points, rebounds, and steals are concerned. CP is good for 19.4 points, 4.2 rebounds and 2.2 assists per-36 this season while averaging 19 points,4.6 rebounds, and 2.3 steals per-36 in his 14+ seasons in the league.
Fun Tidbit:
In 335 total minutes played through nine games this season, Hornets forward Miles Bridges recorded only two steals. That's the lowest steal totals right now of anyone playing that many minutes in the NBA.
At that rate, he will only have a total of a little over 18 steals in over 2,700 minutes played by the end of the season.
Good thing he is not in any of my roto teams!
3,322 total views, 4 views today