Ben Simmons, PG, Philadelphia 76ers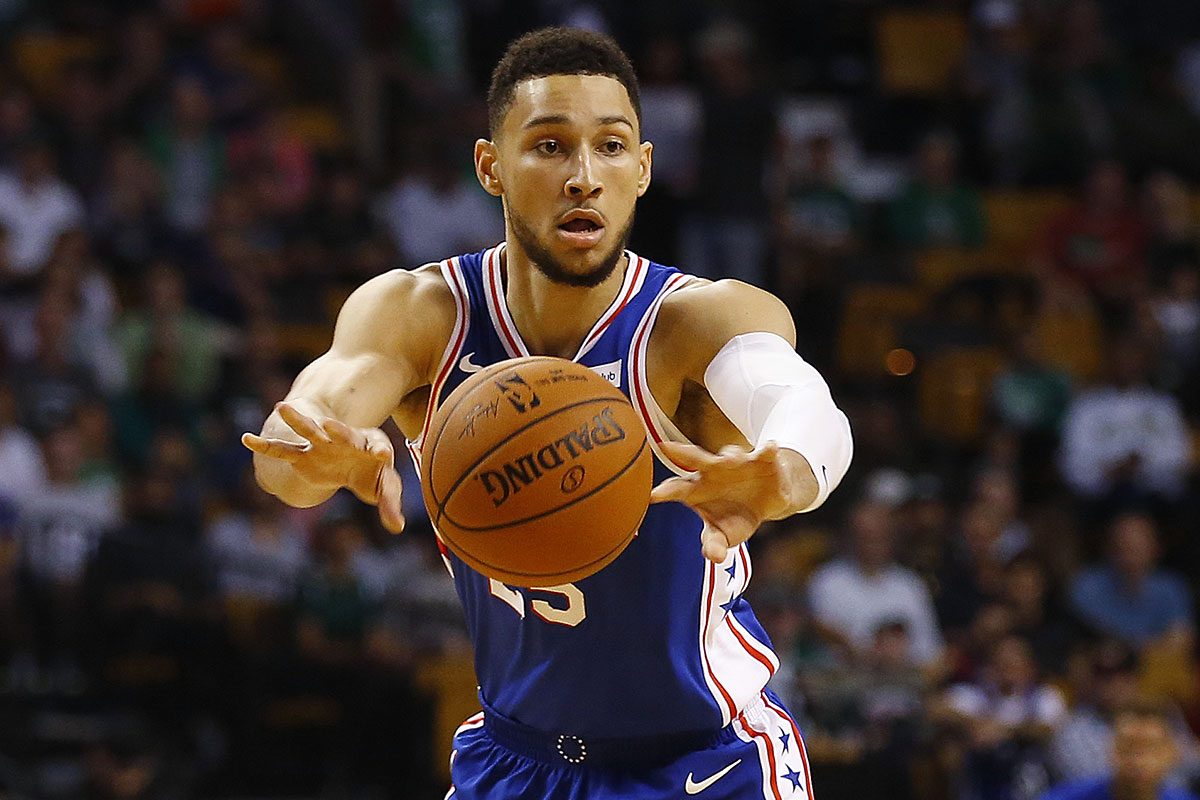 The Sixers are headed to the playoffs and Ben Simmons is a big reason why. The seven-foot point guard is practically averaging a triple-double over the past month, putting up 12.4 points, 9.4 rebounds, and 10.8 assists during that stretch. And speaking of triple-doubles, Simmons has collected 7 of them in the past 11.
Philadelphia will be facing the lowly Nets and will be without Joel Embiid to close out the season so in Ben we should trust.
Paul Millsap, PF, Denver Nuggets
It seems like Millsap has already found his groove with the Nuggets after a rough start to the season. The four-time NBA All-Star dropped 24 points, seven rebounds, and 2.3 assists during the past week including a 26-point, 11-rebound effort against the Bucks. It's probably a good idea to put Millsap (or any of the Nuggets starters) on DFS rosters since they are in a dogfight for a playoff spot.
Kelly Olynyk, C, Miami Heat
Hassan Whiteside has recently returned from a nine-game absence so don't expect a top-25 production from KO any longer. However, that does not mean you can't count on the guy to produce as he is still good for 13.5 points and 5.5 rebounds since Whiteside's insertion in the lineup. That said, KO only averaging 17.5 minutes during that span is a little alarming so it's understandable if you decide to go with other options.
Featured Image: Mark Baer, USA Today
3,093 total views, 2 views today