The NBA is down to its homestretch and while the top teams are already preparing for the playoffs, a handful of others positioning themselves for a nicer seed. Who can you trust to push you above NBA DFS Thursday?
1. Nikola Jokic, C, Denver Nuggets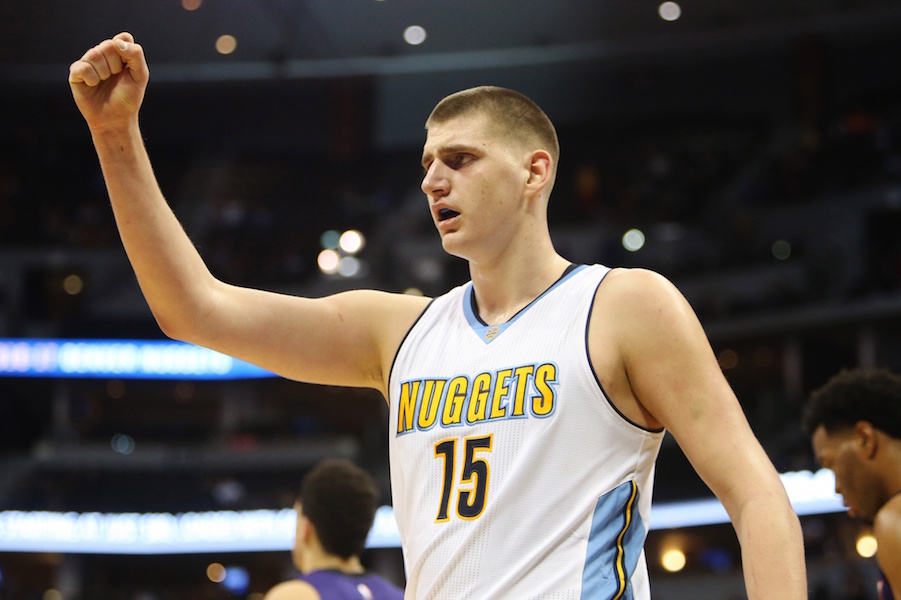 OK, here's the deal: Denver is currently on the outside looking in on the playoff picture BUT they get to host No. 7 Minnesota Thursday night. The two teams are half a game away from each other and if the Nuggets actually beat the Wolves, they'll switch places in the playoff picture. Now, how big is that?
And since that game is played in the Mile High City, the Nuggets should be slightly favored than their counterparts. And who has played better than any guy in the NBA right now? It's Nikola Jokic.
Jokic has been the No. 2 fantasy player during the past month, averaging 23.1 points, 10.7 rebounds, 5.8 assists, 1.5 steals, and 1.1 blocks.
2. Andrew Wiggins, SG/SF, Minnesota Timberwolves
Wiggins is not the most reliable guy out there and a potential Jimmy Butler return could hurt his value, but he has been sneaky good over the past 15 days. He has averaged 18 points, 5.9 rebounds, 2.6 assists, 1.7 steals, and 0.7 blocks. His activity on the defensive end is especially encouraging as he has recorded nine steals over the past four games.
3. Ricky Rubio, PG, Utah Jazz
Rubio has burned the Lakers the last game and has put up an average of 27 points, 7.5 rebounds, and 5.5 assists over the past couple. Utah is currently looking to solidify their hold on the fourth seed so don't expect Rubio's foot off the gas pedal just yet.
Bargains to consider:
Gerald Green– DoubleG is averaging 16.2 points, 4.8 rebounds, 1.4 assists, 0.8 steals and 3.2 3-pointers over his last five, and with Anderson's injury, should be able to keep it rolling over Houston's last four games.
Shabazz Napier- Damian Lillard was hurt the last time out and if Portland decides to give their superstar a rest, Napier could be very valuable in the next four games.
John Henson– Henson is averaging 9.1 points, 6.9 rebounds, 2.2 assists and 1.8 blocks in his last 10 games.
Featured Photo: USA Today Sports
1,477 total views, 1 views today