Bradley Beal, SG, Washington Wizards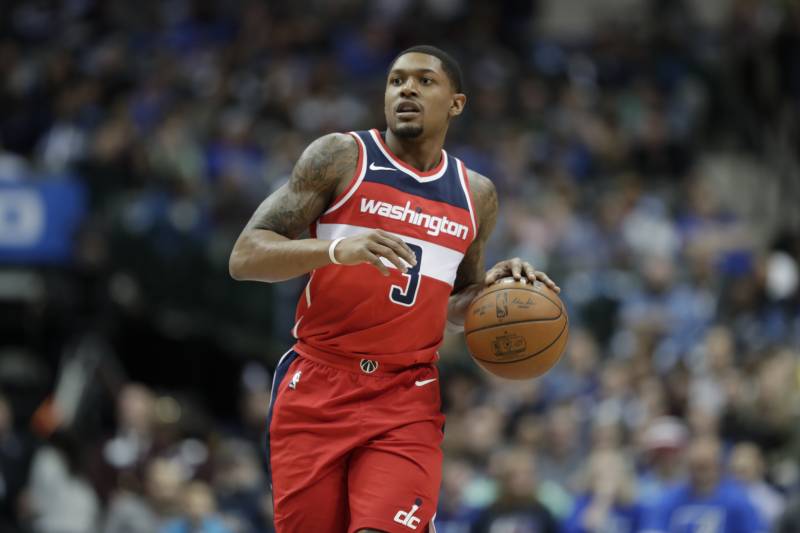 Beal was a bit of a disappoint fantasy-wise against Atlanta the last time out but that's because they basically blew the Hawks out of the water. That won't happen against a really good Thunder team on Monday and I'd like to throw it out there that Beal torched OKC for 41 last Jan. 25.
The first-time All-Star is averaging 26.5 points, 4.8 rebounds, 4.9 assists, and 1.2 steals over the past 30 days.
Lou Williams, SG/PG, Los Angeles Clippers
Lou "Not an All-Star" Williams has gone berserk over the past month and he may not be done yet. Word has it that the Clippers has sent Blake Griffin over to Detroit and while LA has gotten Tobias Harris and Avery Bradley in the deal, they need time to learn the ropes. That means Lou Will gets all the usage he can handle which should lead to numbers like the 29.5 points, 2.3 rebounds, 6.7 assists, and 1.7 steals he is averaging over the past month. He has also hit multiple three-point shots in 18 of the last 20 games.
Jonas Valanciunas, C, Toronto Raptors
JV is red-hot as of the moment, averaging 19 points, 12.3 rebounds, 2.3 assists, and 2.3 blocks over the past week. He is still just averaging minutes in the 20's but I think Dwayne Casey is not stupid enough to roll with Valanciunas at the moment.
Guys to round up your roster:
Dejounte Murray, PG, Spurs= Since taking over the starting point guard reigns full-time, Murray has been nothing short of phenomenal. He is averaging 13.5 points, 8.3 rebounds, 5.3 assists, and 2 steals over the past seven days and it's interesting to note that Murray ties Russell Westbrook for the best rebounds per 48 minutes average in the league. Did I say phenomenal?
Buddy Hield, SF, Kings= This is a bit of a reach because Hield put up a goose egg in his last game but DFS owners should put seriously consider him against his old team.
Trey Lyles, PF, Nuggets= An efficient active big who can shoot from deep, Lyles could see his value skyrocket after Mason Plumless suffered a calf injury against Boston. (Lyles finished with a 20-7 stat line with 3 assists and a block.) The Nuggets will be playing on the second night of a back-to-back but with the team short on big men, Lyles could be in for a big night.
Featured Image: AP Photo/Mark J. Terrill
3,322 total views, 4 views today