On the rise?
Andrew Wiggins, Minnesota Timberwolves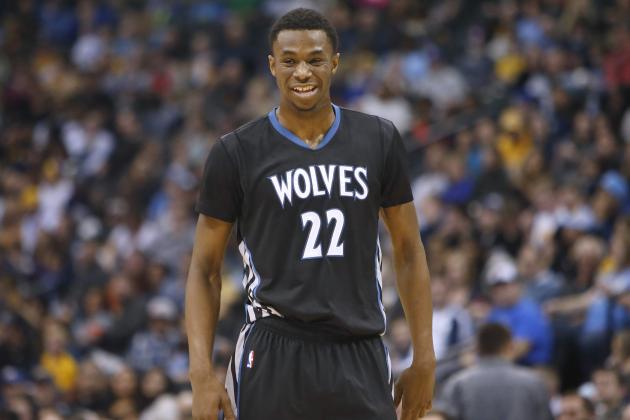 Wiggins provide the one thing that shooting guards should and that's putting the ball through the hoop. On only his second year in the league, the Canadian wing already ranked No. 5 among two's in scoring (20.7) which is nice. He also has a knack of getting fouled (5th among guards with seven FTA per game), which is, again, very nice. However, he is pedestrian anywhere else and is not exactly someone you'd rely on to supply three-point shooting.
All of the aforementioned reasons prevent Wiggins from making the transition to a fantasy superstar although that could change with Tom Thibodeau around. And being only 21 years old with excellent physical tools, fantasy owners could tag Wiggins as a low-risk, high-reward target beginning at the fifth round.
Evan Fournier, Orlando Magic
After the Orlando Magic decided to ship Victor Oladipo to the OKC Thunder, it indirectly shows the management's confidence on Evan Fournier. Fournier broke out during the 2015-16 season and could possibly do more this year, with Oladipo out of the way. Like Wiggins, the knock on Fournier is the lack of defensive numbers (1.2 steals per game and only TWO total blocks last year) but if you have a big that could offset those, the Frenchman's two three pointers a game on 40% shooting is a real game-changer in any type of league. With Fournier's ADP at 122.5 in Yahoo leagues, you'll have plenty of chances to snag him up.
Wesley Matthews, Dallas Mavericks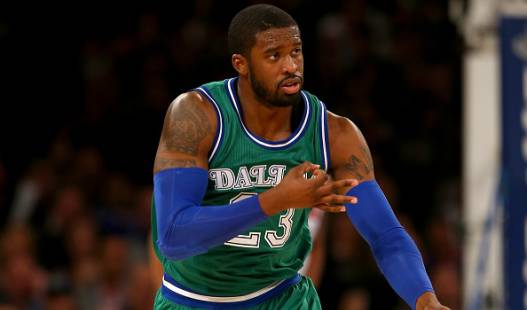 On what was supposed to be a down year for Matthews, the Marquette U product drilled over two three point shots a game on 36% shooting last year. It was Matthews' two-point FG% that suffered as he recovered from a torn Achilles so if he somehow ups his 2PFG percentage (43.2%) to somewhere around his career mark (48%), Matthews could easily average around 16 a night with very healthy percentages.
Sneaky Picks
Jordan Clarkson, Los Angeles Lakers
It's almost a travesty that Clarkson's ADP stands at 104.6, but it is understandable why owners are being cautious with the former Mizzou standout. He doesn't do anything well but leap and score. But inside Luke Walton's pass-happy system, Clarkson has a chance to be a very good scorer and an above-average passer. Of course, that's all on theory for now but that much upside for someone you can get in the 10th round? That's a bargain.
 Danny Green, San Antonio Spurs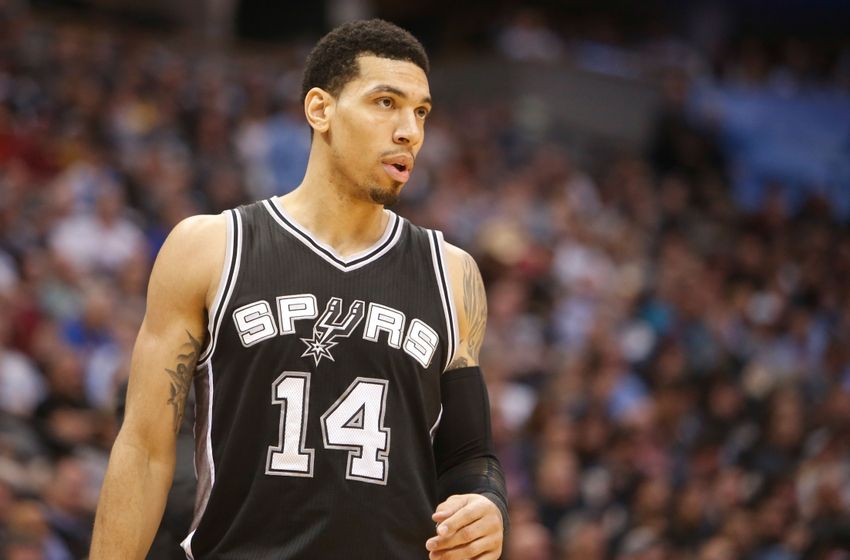 Green struggled with FG shooting all throughout the 15-16 season (37.6% FG) but still managed to sneakily contribute 1.5 threes a night with 1.8 combined blocks+steals. Any improvement is welcome as long as he continues to put up those crazily good steals and blocks from the shooting guard spot.
Kent Bazemore, Atlanta Hawks
Bazemore has as much right to be in the "On the rise" list as any of those listed but given his average ADP (97.5), owners are sleeping on the high-energy lefty. The Old Dominion product averaged a combined 1.8 steals + blocks last year, plus career-highs in multiple categories (1.5 threes, 5.1 rebounds, 28 minutes per game). Jeff Teague is gone and as Dennis Schroder settles into his new role as a lead guard, Bazemore can sporadically take over ball-handling duties which means he could probably add on to his 2.3 assist average from last season.
Worth A Shot?
Lance Stephenson, New Orleans Pelicans
Lance Stephenson's is synonymous to "toxic" in NBA circles now. If the right situation presents itself, however, the dynamic guard could still probably produce. Without Tyreke Evans and Jrue Holiday in the first few months, this could be the perfect circumstance for Stephenson to prove his worth. Want to gamble? Probably not, but he is worth monitoring the first few weeks if coach Alvin Gentry trusts him enough.
Eric Gordon, Houston Rockets
Eric Gordon and Mike D'Antoni could be a match made in heaven if only Gordon could find himself wearing jerseys more than suits and ties on the sideline. Gordon averaged 15.2 points last season but only appeared in 45 out of 82 games for the New Orleans Pelicans. That said, the former Indiana U standout hit a career-high 2.5 threes a game which is good for eighth in the league, just behind known marksmen like Kyle Lowry and J.J. Redick. If Gordon somehow manages to play in 75% of the available games like he has done two of the past three seasons, he is going to be a very valuable late-round pick. That, however, is very unlikely.
Featured Image Credit: Jaime Valdez-USA TODAY Sports
1,504 total views, 1 views today