After Paul Millsap, Anthony Davis, Blake Griffin and Kristaps Porzingis (not to mention players with multiple eligibility like LeBron James, Kevin Durant, and Draymond Green), who's next? Here's your guide to finding underrated fantasy options at power forward:
Seen Better Days?
Pau Gasol, San Antonio Spurs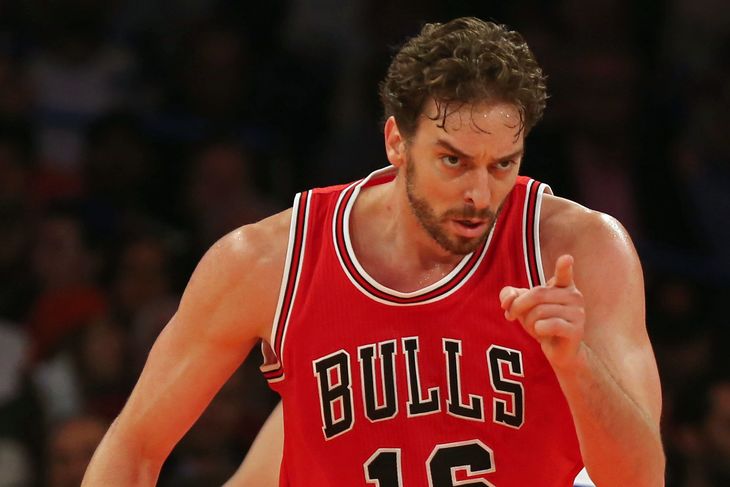 Gasol may not be the efficient offensive machine he once was but he is still a solid power forward with multi-category contribution potential. Playing at a shade under 32 minutes last season, the Spaniard averaged a double-double (16.5 points, 11 rebounds) while also dishing four assists and 2.6 combined steals + blocks. No matter how you look at it, that's elite! The aggregate defensive numbers tie the highest in his career, done twice in his rookie season and in 2006-07 all with Memphis.
The knock about Gasol is that he will be a consistent rest candidate in back-to-backs or even at the end of the season when the Spurs are likely to have locked one of the top two seeds. But then again, getting that kind of contribution from someone likely to be a third PF on your team (with C eligibility) will be too much to pass on from the 6th round onward.
Dirk Nowitzki, Dallas Mavericks
Dirk has been healthy the past three seasons but it's clear he doesn't have the acumen to reach playing time at the mid-30's. But then again, he really doesn't have to because he can contribute in so many ways. Nowitzki is a lock to hit over a three per game (at the PF slot at that), can still rebound (6.5 last year), and still have the smarts to get you 1.4 combined steals + blocks. The German may not be as good as Gasol fantasy-wise at this point of his career but if he is available late, snag him up before it's too late.
David Lee, San Antonio Spurs
The second Spur to appear in this list, Lee is replacing Boris Diaw in Gregg Popovich's rotation. At 33, Lee still got plenty left in the tank having only played 55 games last year and 49 the year before. I can almost say for sure Pop will bring out the fantasy beast once more out of Lee, who five seasons ago averaged a double-double for Golden State.
A good indication if Lee still has it is the per-36 minute average. Last season, the former Florida Gator has averaged 17 points, 12.2 rebounds, 3,3 assists, and a combined 2.0 steals + blocks per 36 minutes playing for Boston and Dallas. The points are at par with his career averages, the rebounding was the highest since his sophomore year, and the assists are above his career indicating that if given ample minutes, the guy can still produce at an elite level.
I know Pop likes to squash every fantasy owner's dreams but every once in a while where San Antonio choose to rest its starters, we can sleep well at night knowing we have a cheap option in David Lee.
On the rise?
Julius Randle, Los Angeles Lakers
Randle has got the physical tools to be dominant (and in some measure, he already is) but the key is to harness those gifts and make it run like a well-oiled machine. The Kentucky product already boasts of a double-double season in his second year (11.3 points, 10.2 rebounds) and it could only get better with the rest of his game catching up.
If Randle can get the shot selection in check, look for his teammates more, and be involved defensively, he could be a top-8 power forward at season's end.
Ryan Anderson, Houston Rockets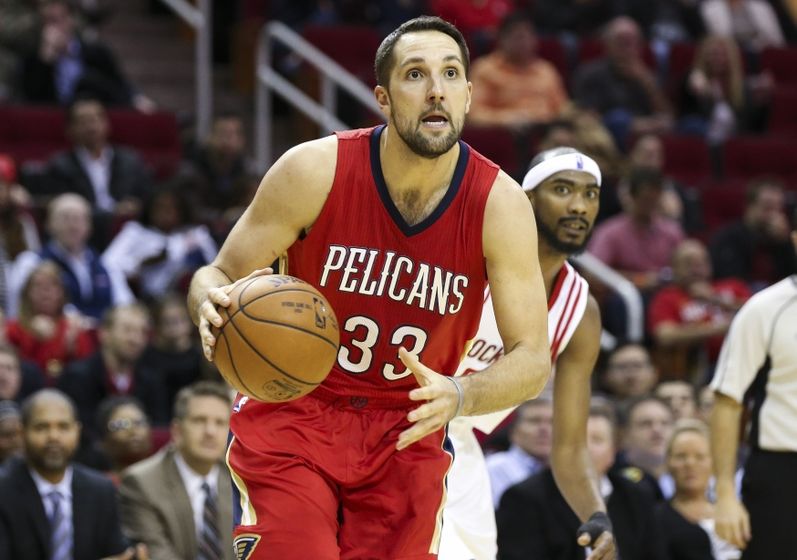 Ryan Anderson and Mike D'Antoni. How's that for starters?
Anderson is just reaching his physical prime at 28 and there's no better way to actually do that (statistically, at least) than to play for a coach who will give you the green light to do just about anything. The sharpshooting big man is the perfect pick-and-pop partner for James Harden and could be out for a career year with The Beard if the D'Antoni experiment plays out well.
Last season, Anderson averaged 30 minutes and 17 points off the bench for the Pelicans; under D'Antoni, that could easily wander in the low-to-mid 20's at around three 3PM per game. One thing to account for, though, is Anderson's lack of rebounding chops (5.6 for career) so it would be best to pair him up with a gobbler like a DeAndre Jordan or a Hassan Whiteside.
Myles Turner, Indiana Pacers
Turner has turned out to be a gem of a pick by the Pacers at No. 11 last year. He is a prototype of the modern NBA center– long, has range, and an above average rim protector. If Nate McMillan has the Pacers' success in mind (and way, our fantasy rosters, too) he will give Turner 30 minutes a night. If that happens, I'll be a happy man.
Still (Very) Solid?
Zach Randolph, Memphis Grizzlies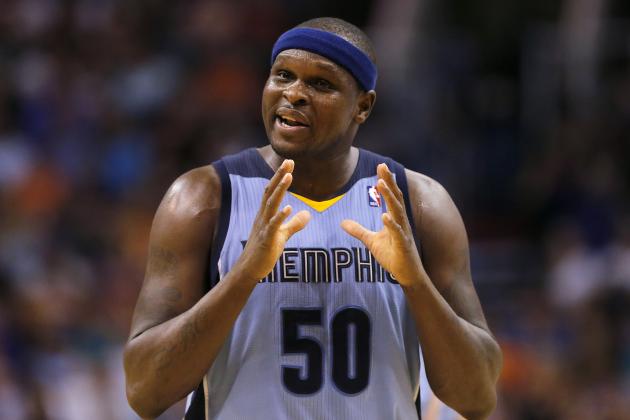 Don't get fooled by Randolph's supposed regression last season because he is still a very capable scorer and rebounder. Z-Bo averaged a shade over 15 points and a shade under eight rebounds in 29.6 minutes an outing making him the second best out of any forward (including small forwards) that played less than 30 minutes in scoring and eighth in rebounding. (Outside from assists, just don't expect him to contribute much else anywhere.)
Sure, Randolph is not the force that he once was but he is still a FORCE. That's the bottom line. Seeing him at the 10th to 12th rounds will make my day.
Nikola Mirotic
Mirotic is not quite the rebounder you'd want as a power forward but he is exactly the kind of floor spacer that Chicago needs right now. With non-shooters Dwyane Wade and Rajon Rondo in the back court, they needed a shooter like Mirotic (2 three-pointers per game on 39% shooting last year) as a pressure release valve. The potential to be a legit 1+1+1 guy is there, all he needs is minutes.
Serge Ibaka, Orlando Magic
The Magic wouldn't just trade Victor Oladipo for someone they intend to sit on the bench. From Day 1, Serge Ibaka will play for Frank Vogel and he will play a lot of minutes. As a fantasy owner, there's nothing more you could ask. What adds to Ibaka's value is the three point shot (which he hit at a decent 33% rate last year) and even though his shot-blocking is not what it once was, a chance to be at the 2+BPG range should always be there.
Featured Image Mandatory Credit: Mark D. Smith-USA TODAY Sports
1,560 total views, 1 views today