It's that time of the year again and the 2015 NBA trade deadline should provide us more news to delve into for the upcoming days. Because all the rosters will have locked after Thursday, all teams will have their own agendas and goals and should determine how they treat the deadline.
For some, it'll be a chance to strengthen themselves going into the postseason by acquiring a veteran. The others use the NBA trade deadline as a pressure release, from the tax impunity, that is. OR it could be a good way to stock more assets in the future.
Whatever the goal is, the deadline is an important date to wiggle, play, and position around. Who could be on the move in the 2015 NBA trade deadline?
Enes Kanter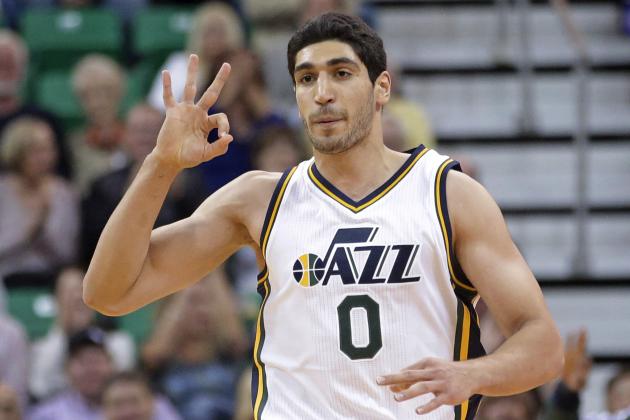 The Utah Jazz has a slew of young front court pieces and one of them expresses disappointment of the fact that there are too few PT to come around. And yes, you guessed it right, it's Enes Kanter. The Turkish big man is not happy with the minutes distribution and reportedly wanted out of Salt Lake City.
Per Salt Lake Tribune:
Kanter expressed his frustration after Wednesday's 87-82 loss to the Mavericks, a game in which Kanter left with an eye injury and did not play in the fourth quarter despite his claim that he was healthy enough to play.

"It was not my eye at all. I don't know what it was, but it was not my eye at all. So we'll see what's going to happen," Kanter said after the game, declining to elaborate further.
That's some fighting words but as you and me should know, he's not exactly untouchable. In fact, the request may come as a blessing in disguise so the Jazz could give Rudy Gobert all the minutes he can have in order to develop. The Frenchman's defensive impact could not be denied (opponents score almost seven more points with him off the court) but his offense leaves a lot to be desired. If Kanter is going to be traded, then Gobert will have plenty of time to smoothen those rough offensive edges.
Jordan Hill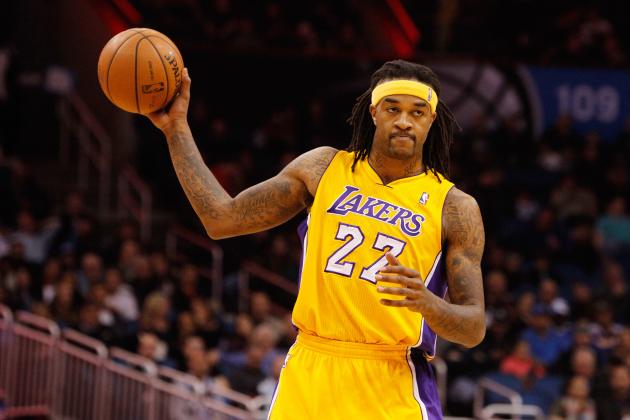 The Lakers are practically stripped of roster assets that J-Hill has become their best trade bait this season. Yes, he is overpaid at 9 million this season but the second year of his deal is a team option basically making him an expiring contract. Playoff teams who lack ceiling and rebounding could benefit from Hill's intense and unrelenting ways. The Phoenix Suns, Dallas Mavericks (who recently brought in Amare Stoudemire), and maybe even Cleveland should take a long, hard look.
Goran Dragic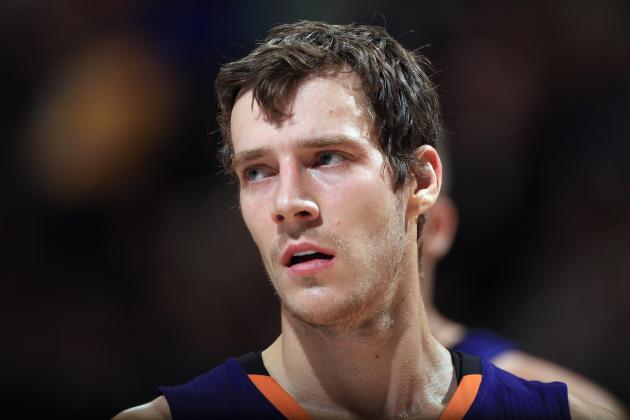 Phoenix is a well-coached, gritty team and the fact that they are in contention of a playoff spot in the West tells you how good they are despite lacking a big-name star. But having said that, they are imbalanced, roster-wise, and GM Ryan McDonough would be the first one to admit.
Per ESPN:
"I think our roster balance is a little off, and that's my fault," Suns GM Ryan McDonough told 98.7 FM in Phoenix this week. "We are a little too backcourt-heavy, especially in terms of guys who, you know, I think you'd define primarily as scorers in the backcourt.

"So I think at some point we'll need to balance that out, try to get a little more size, a little more frontcourt scoring and rebounding."
Different reports about the Suns not wanting to part with Dragic and would instead try to move Isaiah Thomas makes no sense, not to mention risky. Thomas is a bargain and trading him shouldn't be difficult but Phoenix will expose themselves to the possibility of having the Slovenian leave through free agency. By then, they'd have two of their primary backcourt scorers gone! That is why maybe between now and Thursday, McDonough would have completed a deal for Dragic and expect the Lakers and J-Hill to be in the middle of it all.
Brook Lopez
Brooklyn is looking to strip bare its roster full of aging and overpaid veterans. It's highly unlikely that Deron Williams or Joe Johnson or Kevin Garnett would generate offers except maybe for some second-rounders and change. That, however, doesn't apply to Brook Lopez.
The former Stanford University standout is a legit scoring threat from the post and is only 26 years old. He may have had his bouts of injuries but his age and propensity to know his way around the basket makes him such a valuable trade asset for Brooklyn. If not for Mason Plumlee, I doubt that the Nets would actually entertain offers for Lopez but it is what it is.
Reggie Jackson
With the Thunder trading for Dion Waiters a few months back, that practically sealed the deal for guard Reggie Jackson. The Boston College product is on the last year of his rookie contract and that means he's going to be a restricted free agent at season's end. Knowing Sam Presti's way of thinking and his seeming contempt of free agency bidding war (he traded James Harden for heaven's sakes!), Jackson is on the way out. It's only a matter of when and where, but this guy is basically out.
1,636 total views, 1 views today