At long last, the NBA finally returns and it will feature matchups between the Pels and Jazz plus Lakers and Clippers. The rules regarding the Orlando bubble is obviously a little different but when it comes to DFS, there's not much that's changes.
What I can say, though, is that there will be players that have multiplied their values in the bubble. Some of the players that opted out opened up the way for others to step up to an increased role. We will take a look at 10 of these players and sneak in my value targets for July 30 as well.
1.) Ish Smith, PG, Washington Wizards
John Wall is out, so are Bradley Beal and Davis Bertans. It's going to be an Ish Smith show for a few games there for Washington and some of his teammates will stand to benefit from the absence of their two starters. Shabazz Napier will also be the other point guard for the Wizards in the restart, but I am leaning more towards Smith when it comes to who gets the bigger piece of the playing time pie.
2.) Rui Hachimura, PF, Washington Wizards
Smith is not really a scorer but Hachimura? He has shown flashes. Without two of their top scorers in Beal and Bertans, Hachi will have to a little bit more on offense for the Wizards to be competitive.
3.) Caris Levert, PG/SF, Brooklyn Nets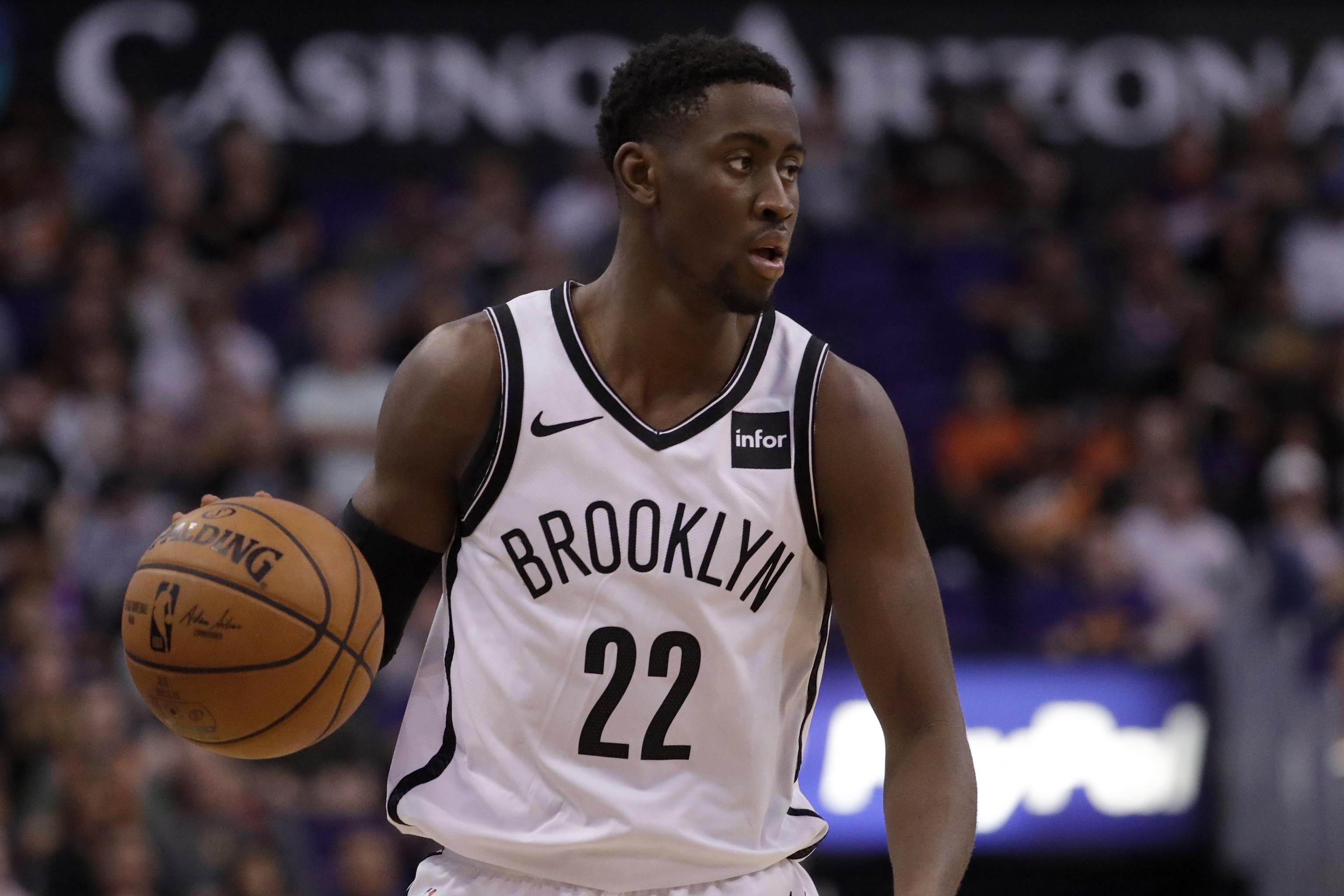 With several Nets dropping like flies for various reasons, it will be Levert in the driver's seat for Brooklyn's foray into Orlando. Unlike Smith though, Levert has proven he can score, so he's a more attractive DFS option for that alone.
4.) Jakob Poeltl, C, San Antonio Spurs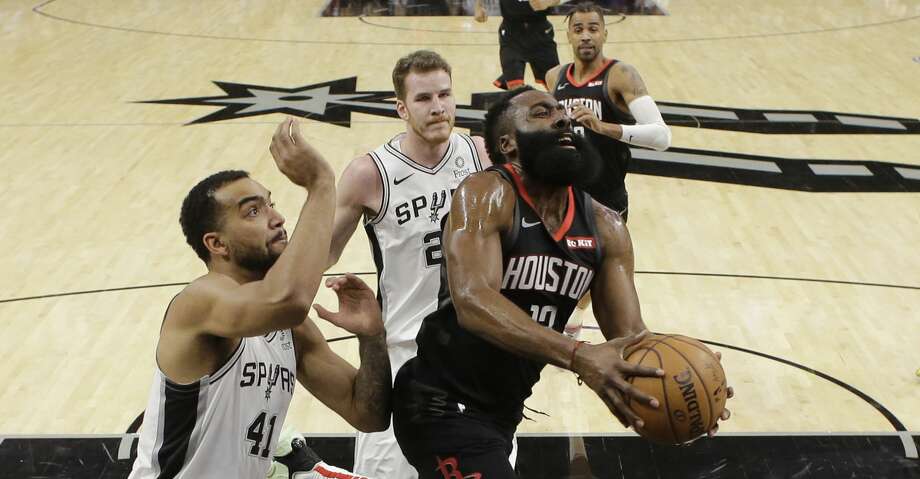 The Spurs will show up in Orlando without LaMarcus Aldridge so the primary beneficiary should be Jakob Poeltl. He does not do much but if he gets his minutes to the 20s, he is a threat to produce a double-double with a couple of blocks. If San Antonio is playing, it should be a tossup between him and his teammate at No. 5…
5.) Trey Lyles, PF/C, San Antonio Spurs
While Poeltl is the defensive big, Lyles is the scoring one. And the Spurs will need a lot of points to cover what they'll lose with Aldridge sidelined. Lyles obviously is too inconsistent to trust but in the right matchups, both he and Poeltl can win you money because of their low salary.
6.) Shake Milton, PG, Philadelphia 76ers
I personally will have to see how Ben Simmons does as the Sixers' new starting power forward but Shake Milton at PG? That sounds palatable for Shake's fantasy outlook. The guy dropped double-digit scoring in seven straight games (including 39 points in the loss to the Clippers on March 1) before the season came to a temporary halt.
7.) Dion Waiters, SG, Los Angeles Lakers
Alex Caruso may be more important to the Lakers overall, but Waiters is just a walking bucket. He is literally a fire-breather as the offensive spark plug on the bench and that's a very valuable attribute. Watch out as soon as the Lakers clinch that first seed, and they'd probably unleash more of Waiters in their remaining games.
8.) Bol Bol, SF, Denver Nuggets
I don't know if Bol Bol gets enough run in Orlando (hell, he has not even played ONE real NBA game yet), but if he does, he can be a force to be reckoned with. At 7-foot-2, Bol has been playing small forward for Denver in two scrimmages and had averages of 15.5 points, 6.5 rebounds and 4.0 blocks. I won't put dough on it yet, but boy, that's tempting!
9.) Goran Dragic, PG, Miami Heat
Dragic has always been a very valuable piece for Miami even if he's relegated to the bench, but with Kendrick Nunn possibly out for the first two weeks of the restart, the Dragon will pick up the minutes and the production. Dragic is averaging 16 points and five assist in 54 games with the Heat this season.
10.) Jordan Clarkson, PG/SG, Utah Jazz
Clarkson has been putting up empty stats in Cleveland at the start of the season but when he was traded to Utah, those scoring chops from the bench came in handy. In 34 games for the Jazz, Clarkson is doing 15.6 points, 2.9 rebounds, 1.6 assists, and 0.8 steals game, along with a career-high 48% clip from the field.
Top DFS Targets for July 30:
1.) Ivica Zubac, C, Clippers
No Montrezl Harrell and they need a big body to deal with the Lakers length and size. Zubac is the only answer for Doc Rivers in that regard and may probably come up with a double-double.
2.) Reggie Jackson, PG, Clippers
No Patrick Beverley, no Lou Williams. Go figure.
3.) Jordan Clarkson, PG/SG, Jazz
I usually pick someone up from whoever the Pelicans are playing and I feel Clarkson will mean business against New Orleans. In two games vs the Pels this season, he did enough to take a flier on: 15.5 points and made seven treys total.
4.) Paul George, SG/SF, Clippers
A lot of studs are playing tomorrow and that includes LeBron James, Anthony Davis, Kawhi Leonard, Donovan Mitchell, Rudy Gobert, Brandon Ingram, Jrue Holiday, and Zion Williamson. However, with the Clippers so thin at the backcourt right now, PG will have to be more aggressive on both ends than usual. Plus, he is way cheaper with just as good (if not better) upside coming into Thursday night.
5.) Brandon Ingram, SG/SF, Pelicans
Believe it or not, BI has been lighting up the Jazz all year like a Christmas tree. In three games against Utah, the Most Improved Player candidate is averaging 39 points including a career-high 49 in a Jan. 16 win. He is also pulling down 6.7 rebounds and dropping 5.3 dimes on them during these outings.
Featured Image: AP Photo, Nick Wass
482 total views, 2 views today