Daily Fantasy Basketball Advice March 29
All nine games of NBA action and one good day of daily fantasy basketball.
The Studs
Reggie Jackson, PG ($8,300)
Reggie Jackson has been very good for the Pistons lately. But a lot of people in this league are very good, so how good exactly?
How about Westbrook-esque?
Jackson had two triple-doubles in two of the last four and again flirted with one in 37 minutes of work against Boston. Will he do that again against Miami? I'm willing to bet.
Nerlens Noel, PF ($7,800)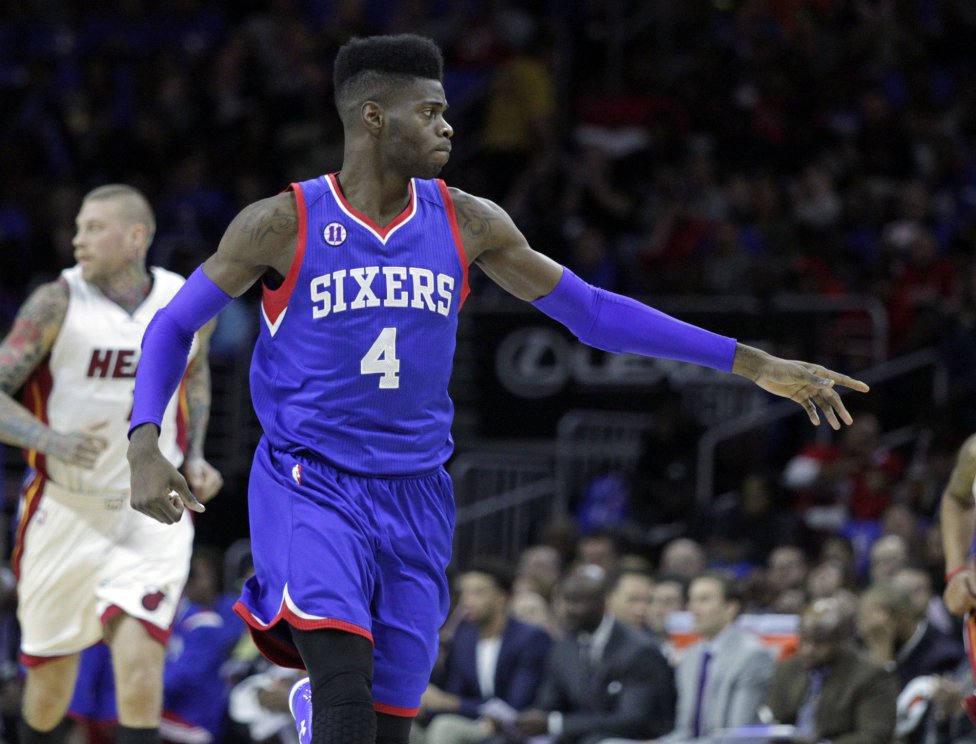 Speaking of Westbrook-ish, there aren't a lot of big men as good as Nerlens Noel. In fact, only Anthony Davis has been more productive than the Sixers rookie in the past few days.
Case on point: At least 52 fantasy points in three out of the last five games, and another 43.5-point game against Sacramento. Philly will face Cleveland next and it doesn't matter whether they'll use a big or small lineup, Noel will always be in the middle.
Cross your fingers he won't be in foul trouble.
The Middle Prices
Kevin Love, PF ($7,000)
We already mentioned Philly will be locking horns with Cleveland and while predicted another big game from Nerlens Noel, we can also say the same for Kevin Love. The former UCLA Bruin is madly inconsistent (not to mention, injury-laden) this season but with a matchup with the team that is sixth-worst in stopping opposing power forwards, you've got to take that chance.
Josh Smith, SF ($6,500)
Patrick Beverley. Donatas Motiejunas. Terrence Jones.
All of them are out and Dwight Howard isn't even fully healthy yet so that leaves Josh Smith with potentially a lot of playing time and usage rate. Smoove almost topped 50 points the last time around against Minnesota and even if he won't reach that many fantasy points against a robust Wizards defense, somewhere along the lines of 34-38 FP shouldn't be out of the question.
(If you don't feel J-Smoove, you can also choose Trevor Ariza or Corey Brewer.)
The Bargains
Jarrett Jack, PG ($4,600)
Deron Williams is questionable (again) in the upcoming match-up versus the Lakers and if D-Will plays, Jack is still a very favorable match-up against the Clarkson/Lin duo in L.A.
The purple and gold is the worst PG-defending team in the NBA (and quite possibly, the world) and Brooklyn is still eyeing the playoffs, so there's absolutely no chance they'll be slacking this Sunday.
Danny Green, SG ($5,700)
Danny Green has scored over 31 points over the past 10 days in that sneaky-low salary of his. The beauty of his game is that he can do it in a variety of ways and is one of the most often-used backcourt players in Pop's rotation. Memphis is one of the best defensive teams in the league but the bright is, Danny Green will most likely be used in that match-up thereby upping his chances of producing.
1,761 total views, 1 views today